Risk, uncertainty and Agile - a love story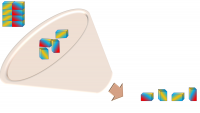 Projects create dreams. They should.
However, nothing is certain, especcialy not the future. How does uncertainty influence the structure of projects? How do you create Real Options, where management can decelerate or accelerate? What about risk exposure and reduction thereof?
Download here
Proper risk management leads to Agile projects - almost automatically!
type:
pdf -
size:
1,3M -
revision:
21.08.2019 -
downloads:
281